At the grand felicitation ceremony for UPSC CSE 2022 toppers, Next IAS, the pinnacle of excellence in Civil Services Exam preparation, took centre stage and announced the launch of Hindi Medium.
Eminent dignitaries, including Shri Swatantra Dev Singh, Honourable Minister of Jal Shakti & Disaster Management, Govt. of Uttar Pradesh, Shri. Satish Upadhyay, Vice Chairman, New Delhi Municipal Council, Adv Nandan Jha, Secretary General, Gandhi Mandela Foundation, Shri. Manoj Tiwari, Renowned Singer, Actor & Member of Parliament, BJP, and Smt. Nalini Singh, Author, Anchor, and Renowned Journalist among others attended the prestigious occasion in Delhi.
As Secretary General, GMF along with Executive VP, @GMFoundationInd @ayushimalviya were honored at the Felicitation Ceremony for CSE 2022 Toppers from Next IAS , also felicitate @Bsingh the founder & chairman of @NEXTIAS_Delhi , he is the winner of @ChampionsAward 2018 and… pic.twitter.com/iOYtCqAHmr

— Nandan Jha (@Nandan_Jha4) June 19, 2023
@Nandan_Jha4 ( Hon'ble Chairman of #championsofchangeaward committee &
Secretary General, @GMFoundationInd along with Executive VP @ayushimalviya were honored at the Felicitation Ceremony for CSE 2022 Toppers from @NEXTIAS_Delhi , also felicitate @Bsingh the founder & chairman… pic.twitter.com/KF76YX54YW

— Champions Of Change Award (@ChampionsAward) June 19, 2023

Next IAS, the organization that grabbed headlines with 624 selections in the UPSC Civil Services Examination 2022, now offers thorough Hindi medium coaching, enabling candidates to excel in their preferred language, as part of its constant commitment to inclusion and providing students with the best resources.
Mr. B. Singh (Ex. IES) is the founder and CMD of NEXT IAS and MADE EASY Group. He has a teaching experience of more than 20 years & has authored over a dozen books on GS & Civil Engineering. Mr Singh has also been awarded with the prestigious 'Champions of Change Award 2018' by the then Vice-President of India Sh M Venkaiah Naidu. Mr Singh is an alumnus of IIT BHU, Varanasi. He qualified UPSC Engineering Services Examination thrice.
Dr Mayur Hazarika, who emerged as the topper in the boys' category by securing All India Rank-5, successful candidates who reached prestigious posts like IAS, IPS and IRS by being successful in the Civil Services Examination 2022, along with their parents and family attended the felicitation ceremony.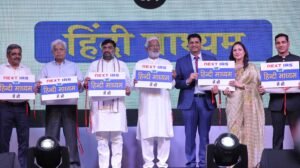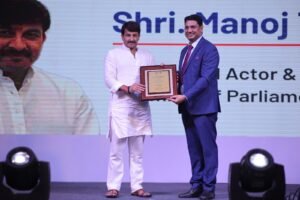 Speaking about the institute's success and the launch of the Hindi language curriculum, Mr. B. Singh, said, "At Next IAS, we believe in providing equal opportunities for all aspiring civil servants. This launch is a significant milestone in our journey towards inclusivity and excellence. We are proud to offer our students the option to study in Hindi, ensuring that language is no barrier in their pursuit of success."
Understanding the strength and limitations of each student is a top priority for B. Singh and his group of seasoned educators. They give students specific help and advice through personalised mentoring, ensuring that they have access to the tools and techniques they need to reach their full potential. Mr Singh's vision to transform the lives of aspirants and his passion for teaching have been the driving force behind the institute's amazing growth.