India's agencies won a total of 10 Lions in the 70th Cannes Lions International Festival of Creativity, including in the categories of Creative Data, Media, PR, and Social & Influencer. India currently has 16 Lions on their scoreboard.
In the final awards show of the week during the Cannes Lions International Festival of Creativity, the following Lions were presented: Sustainable Development Goals, Glass: The Lion for Change, and The Dan Wieden Titanium Lions.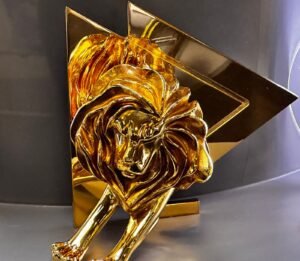 The Cannes Lions School is built around The Young Lions competitions, which are sponsored by Adobe. They embody a true celebration of creativity across the world where young professionals have the opportunity to showcase their talent and achievements. The Gold, Silver, and Bronze winners have finally been announced after each entry was judged by members of the Cannes Lions Juries in person while they were in Cannes.
India has won 1 Silver and 3 Bronze Lions
Silver was awarded to Bangalore's Talented Agency while Bronze Lions are won by Dentsu Creative Gurgaon, Essencemediacom Mumbai/Leo Burnett Gurgaon, and Mindshare Mumbai.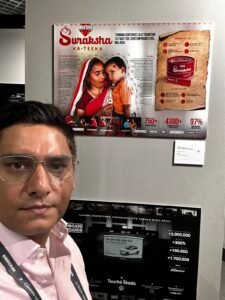 1853 entries were received for the Media Lions, which highlight work that improves and amplifies through ground-breaking channel strategy. The Jury was awarded 60 Lions: 10 Gold, 17 Silver, 32 Bronze, and the Grand Prix went to "#Turnyourback," created by Ogilvy London and DAVID Madrid, for Dove. This influencer-driven project supports Dove's #NoDigitalDistortion initiative by urging viewers to reject TikTok's Bold Glamour filter.
Reckitt wins first-ever Gold Lion
Reckitt, the firm behind some of the most well-known and dependable consumer brands in the world, was accorded six Cannes Lions at the 70th Cannes Lions Festival of Creativity, the most prestigious international advertising and creativity exhibition, including its first-ever Gold Lion.
Reckitt's winning work includes:
GOLD in Creative Strategy: Vanish Me, My Autism & I (U.K.)
SILVER in Film, Craft, Casting: Vanish Me, My Autism & I (U.K.)
BRONZE in Health & Wellness: Durex The Art of Sex (POL)
BRONZE in Media: Mortein Suraksha Ka-Teeka (IND)
BRONZE in Film Craft, Sound & Design: Vanish Me, My Autism & I (U.K.)
BRONZE in Brand Experience & Activation: Mortein (IND)
Media Lions Jury President, Christian Juhl, Global CEO, GroupM, said: "In awarding the Grand Prix, we wanted to recognize work that fully harmonizes creative and media with purpose and product. #TurnYourBack not only set the standard for bringing these components together, it's a timely example of how our industry can use the power of media to protect young people and empower them to reject the pressure they feel to conform to artificial standards and be confident in their true, unfiltered selves."